The Complete Makeup Course
Learn how to apply makeup at home.
Get access to every single lesson in The Online Makeup School database with our all-inclusive program. You will learn how to flawlessly apply every element of your own makeup.
If you love makeup but have never felt confident applying it, we're here to help. Maybe you're just starting in your beauty journey, perhaps you're returning to the workforce after raising your babies, or maybe you just want to take a little me-time and learn some fun and practical new skills; either way this is the course for you.
Have you ever bought an expensive makeup product, only to get it home and realise you have no idea how to use it?
Here's the problem - most online makeup tutorials focus on hyping new products and not on practical application techniques. There's no point spending your hard earned cash on expensive products if you don't know how to use them, right?
In our all inclusive course, you'll learn modern techniques for applying every element of your makeup from start to finish. We start at the beginning and show you the basics, then build on each lesson with more and more advancing skills.
Click Below To View The Full Course Curriculum
Once you enroll, you will have immediate access to all of the lessons - that's over 90 video tutorials covering 11 beauty subjects! Everything is laid out in logical order from start to finish, and with lifetime access you can complete the course at your own pace, whenever you have the time. No driving to workshops, no need to get a babysitter - you don't even have to get dressed! Grab a cup of coffee, get comfy in your favourite chair and let our experts guide you through the program.
Founder of The Online Makeup School, Sharon has over a decade experience as a makeup artist and educator. Her YouTube channel with over 250,000 subscribers has inspired and empowered women across the globe to confidently wear makeup and experiment with new looks. Sharon truly believes anyone can be great at applying their own makeup, it just takes practice, patience and a basic understanding of why some things look good and some things don't.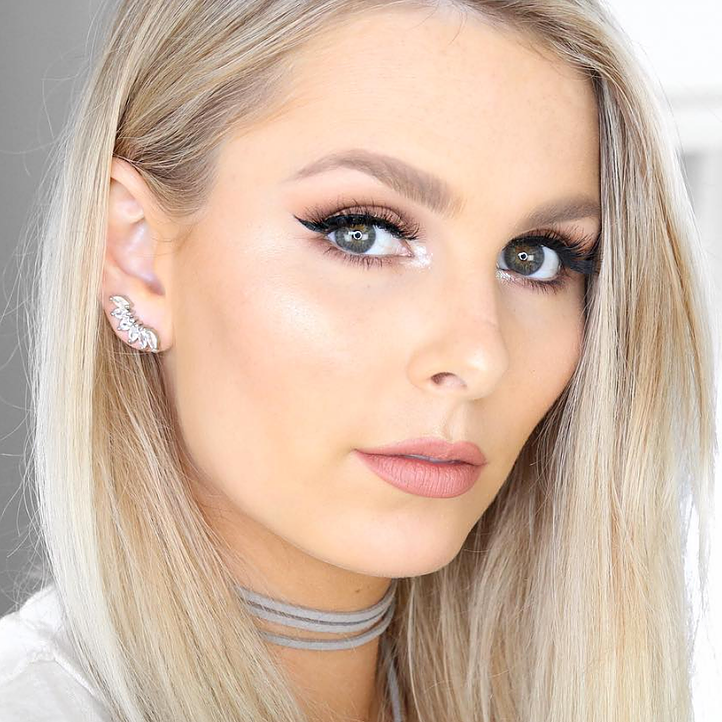 One of Australia's leading makeup artists, Rachael Brook has over a decade of experience working with Australia's highest-profile celebrities, supermodels, lifestyle magazines and fashion and beauty brands. Trained under makeup icon, Rae Morris, Rachael is one of Australia's most in-demand artists with a speciality in beautiful glowing skin.
Michelle is a science educator and skincare writer with a PhD in chemistry, based in Sydney, Australia. Michelle started her blog, Lab Muffin Beauty Science because she was frustrated that the beauty blogosphere didn't have enough easy-to-understand explanations of the science behind beauty products. Michelle firmly believes that anyone can understand the science behind skincare and beauty and has developed a unique way of making the most complicated science, easy to understand.
Our experienced tutors demonstrate modern makeup techniques and break down confusing concepts with easy to follow video tutorials and our exclusive downloadable textbook, making it easy to learn how to do makeup from the comfort of your home. We empower you to discover what makeup looks flattering on your face and how to effortlessly apply it with in-depth lessons that gradually build your knowledge and understanding.
The Complete Makeup Course